Guest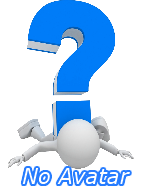 Hey Guest!
Welcome to my Avatar Rating Game!
It is easy to understand and play!
You just rate the avatar of the person that posts before you!
So somebody would rate my avatar! Then the next person would rate their avatar!
Spoiler:

Exapmple:
1. Teknas (Starting)
2. HyperActive Rating Teknas' Avatar
3. Leo Rating HyperActive's Avatar
4. Remme Rating Leo's Avatar
5. ect.