Guest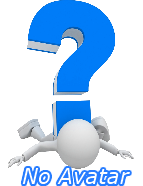 I made this thread as some people can't seem to tell the difference between a forum software and a forum hosting site.

A forum software is like any other piece of software which you run on your computer from the anti-virus running in the background to the browser which you're using with the main difference being their code actually being much simpler and tend to have PHP as a dependency.

It's fairly easy to install a forum software given the proper environment which most proper hosts tend to have (exc. unmanaged VPS) or in the case of multi-forum type hosts like Forumotion, it's already installed for you although, you sacrifice customisability due to them managing everything for you.

It's usually a simple matter of uploading (or downloading, if you want to run it off your computer) the software files and navigating to the installer in the browser where you fill in details like database information and the credentials for the default admin account along with some settings like the forum name and url.

On the other hand, a host is a server which you use to actually run the software off such as Forumotion being the host of this forum and PunBB being the forum software.

PhpBB being the most popular free forum software.