1 Memristors on Fri Aug 31, 2012 8:35 pm
Guest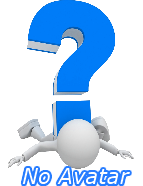 Source: wired.com/wiredenterprise/2012/07/hp-memristors/
Appears that HP intends on making a commercial product based on the Memristor technology which is has developed.

A memristor can essentially, can both act as memory and do the job of a transistor (the building blocks of processors) so, it would be a revolution to the industry where memory and transistors has generally been seperate up to now.

The date for the first products based on this technology seems to be 2014 which makes it quite soon.

What are your thoughts on this?