In this topic I will teach you how to get placed higher ( in terms of scoring ) in ourWorld Contests ! Please keep in mind, this thread is merely a guide and will not guarantee first place or anything exciting. I will using the recent contest
Sk8ters
as an example.
STEP 1:
CREATE AN OUTFIT
-Check
Notice how I look like a FRESH skater  
 with super store clothing. Please keep in mind, you do not need super rares or rares to create sexy outfits   
STEP 2:
POSE & CAPTION
-Double Check
A lot of people often forget or ignore this but it really helps if you want to get a better rank ! Take this player for example :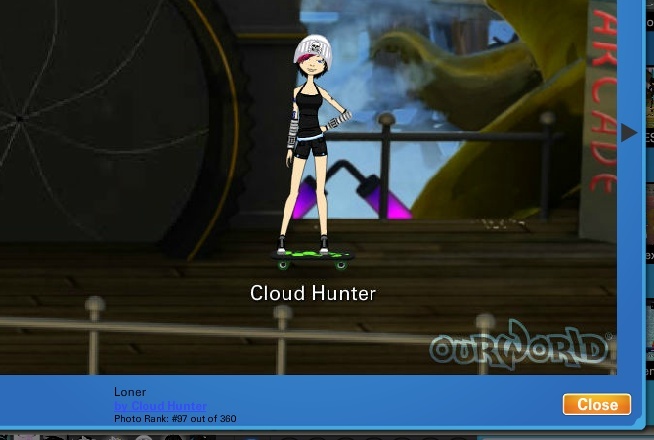 She got placed top 100 and she is not posing and her caption is just pitiful!  
  Imagine what she could've gotten ranked if she posed and gave a better caption!
STEP 3:
SUBMIT YOUR PHOTO
-MEGA CHECK
Wow this guide is shorter than I have expected. Here is my Sk8ter photo that I entered in the contest.
Take a good look at my rank, caption , clothing and pose. You see what I'm doing people? This is called success  
 . If you follow my example you too will achieve greatness ! And a free cookie !  
STEP 4:
TELL YOUR FRIENDS TO VOTE
-MOTHER FLIPPIN CHECK ALL OVER DAT
Pretty simple, just tell them you're in a contest and have them vote for you (: Voting for yourself helps too ! I once won a Gangster contest by having my friends vote for me while I voted for myself as well! It really helps
Follow this topic and you will do well on contests ! 
 But the prize isn't that great.. I got 2000 coins in 5th place -_-
P.S. My favorite color is TOUPE because it rhymes with DOPE  
-iKing Leo