1 Venus on Fri Aug 31, 2012 7:33 pm
Guest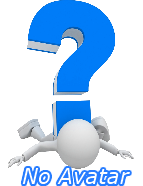 Venus is the most similar planet to Earth in the solar system and is closer to Earth than, Mars is however, it has a thick atmosphere of carbon dioxide and a surface temperature which keeps destroying most of the probes sent there.

Via a process of terraforming, it should be possible to make Venus like the Earth however, it would be quite a challenge to deal with the carbon dioxide considering that the temperatures make it hard to approach.

Some have proposed making colonies in the upper atmosphere of Venus however, as gases such as oxygen are lighter than carbon dioxide thus, it would float up in a similar manner to a hot air balloon on Earth which would allow colonies at a similar pressure to that experianced on Earth in much more hospitable conditions.

Additionally, the carbon dioxide could be broken down over time from these colonies in the upper atmosphere.