1 D-Grayman on Fri Aug 31, 2012 7:08 pm
Guest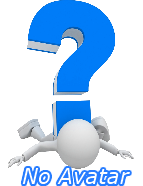 This is quite an interesting anime where the main antagonist is a character known as the Millenium Earl who is using loved ones to call back the souls of the deceased which he in turn turns into living weapons known as Akuma who pretty much do his bidding.

His overall goal is to destroy humanity however, an organisation known as the Black Order have anti-akuma weapons created from a material known as Innocense which they use to fight against them and defeat them.

What are your thoughts on this anime?